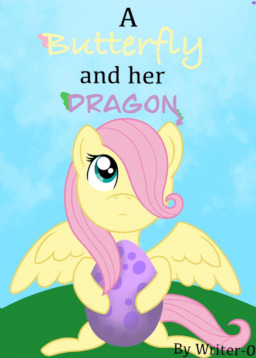 Source
A lonely Pegasus, scared by the world around her and content just being by herself. On a faithful day, she earns her cutie mark. What if on the same day, she also found a dragon egg. How would one simple shift change Fluttershy and Spike's life?
AKA, a story I'm surprised didn't get made sooner.
Inspired by The Dragon of sweet apple acres, My Dragon Brother, and Spike Pie.
Special thanks goes out to
NaomisHeadspaceART at devianart for making the cover. Seriously, thank you for this!

Chapters (3)