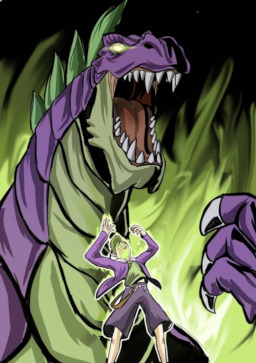 Source
Spike Solaris is just trying to live a normal teenage life with his mother Celestia, his aunt Luna and his friends, but only one problem; His father is the ruler of all dragons who wants to take over the world from the humans. Balancing a normal life while keeping the secret that he is half dragon from his friends is bad enough, throw in a power hungry 300 foot tall dragon as a father and that's only the tip of the iceberg on Spikes hectic life.
Thanks to castroedgar316 & Helping Hoof for editing.
Thanks to smilingDOGZ for the cover art.
Chapters (18)