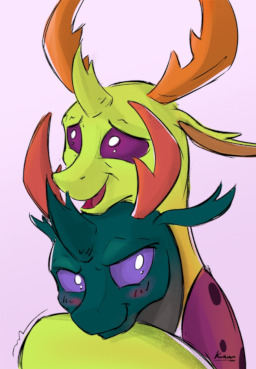 Source
Thorax has the nerve to mysteriously, suspiciously go missing at a political summit that every single major power in Equestria is attending.
It's up to Pharynx has to find him and chew his ear out and make sure he's safe and sound and destroy whoever took him away.
No, he's not worried. That would be stupid. It's just that if he doesn't find Thorax quick enough he's going to raze Bitaly to the ground.
Everything is fine.
Chapters (2)