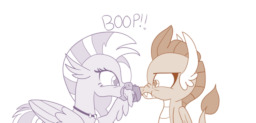 Source
Silverstream's breath kinda smells like fish right now and that's the only flaw I can pin on her. Her beak and claws are polished. Her mane has that wild...windswept...thing going on.
"What's up?" she asks.
"You're literally perfect," I tell her. I put a little growl into my voice to make it clear that I'm seething in rage.
Chapters (1)