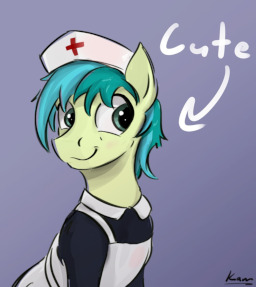 Source
It's springtime in the School of Friendship and a certain squad of star students are feeling its effects.
Ocellus and Smolder are shedding their skins, Gallus and Silverstream are losing their feathers, and Yona's coat is dropping in giant piles of fur that look like the dead bodies of stray cats.
Everycreature's feeling terrible.
...It's probably a good thing that Sandbar decided on a cute nurse costume for his most recent sewing project.
Chapters (1)