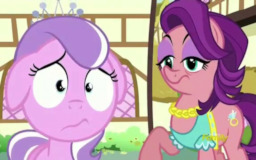 Diamond Tiara has a difficult relationship with her mother. She gets an idea for a Hearth's Warming wish from Ruby Pinch that may help, but it's something money alone can't buy.
For material goods, bits will do nicely. For everything else, there's friendship.
Written for the 2018 Secret Santa compilation as a gift for Meridian Prime.
Chapters (1)