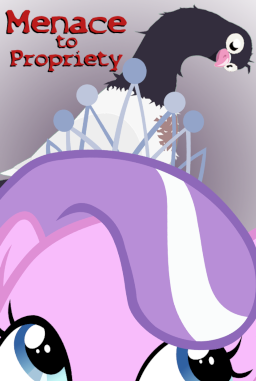 Source
In the months following the school election, Diamond Tiara has made good on her word to become a better pony. She's behaved herself in and out of class. She's kept her grades up. She's attended family therapy without complaint.
Diamond has done everything that was asked of her.
And now, it's time for Spoiled Rich to hold up her end of the contract.
---
In continuity with The Silver Standard and Diminishing Returns. Familiarity is recommended, but not required.
Chapters (1)