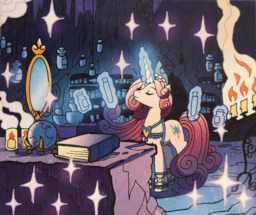 Source
Somewhere in the deep, dark foundations of the Crystal Castle, Princess Cadance finds herself a perfect mother.
First place winner of the August 2018 MLP Writeoff event, "All The Time in the World," in its original draft. This version tweaks and expands the closer.
Now with a Spanish version by the gracious Spaniard-Kiwi!
Chapters (1)