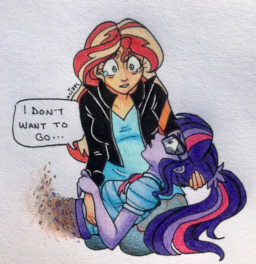 Source
In one world, Thanos snaps his fingers. In another, his intent to balance is spread far and wide. Sunset Shimmer and her friends, unaware of the terrible battle, are faced with the effects.
---
(One-shot I came up with based on the cover art)
---
Edit: My first featured story, on 7/6/18. Holy smokes, I think this is the most popular thing I've ever written. Thanks, everybody!
Chapters (1)