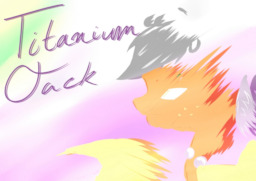 Trapped in one of Starlight Glimmer's alternate timelines, Twilight must appeal to the guardian of this timeline: an Applejack who left her family to live in Manehattan in the hopes of a new beginning and found nothing there at all... And that was before an accident changed her further still.
Things are different in this timeline, and Twilight's friends are not as she remembers them. Instead of being warm and open, Applejack is as cold and unfeeling as the metal in her bones, and the only pony she trusts may not be able to convince her to put her faith in an alicorn she's never met before in a world filled with enemies...
---
An entry for the 'Second Chances' contest. Rated teen for teen-ish violence and horse-romance bits.
Chapters (3)