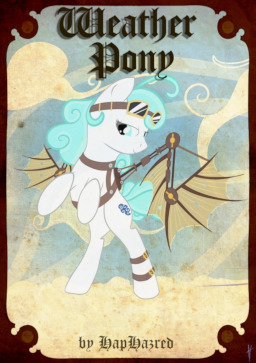 When the weather factory in Cloudsdale suffers a catastrophic failure, weatherponies and Wonderbolts alike are scrambling to salvage the situation. Among them is a weatherpony whose special talent, her very reason to be, is to control and harness the weather's power, and she might well be Cloudsdale's best and last hope.
Her name is Windy Weathertop, and she is the only Earth pony in the weatherpony corps.
Credit to Xadrow for the terrific coverart provided, and Apple Cinnamon and Mac Edgy Edgelord for proofreading and editing services.
Chapters (1)