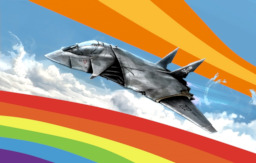 It's a tough time to be a Wonderbolt, Rainbow Dash especially.
After Twilight left to rule Equestria, all her friends minus Applejack have left Ponyville, and now she's lonely and tired of flying. Only Applejack, still based in Ponyville, remains, but how much emotional support can one pony give?
Meanwhile, stormclouds gather on the horizon. A new machine, piloted by a pony desperate to win, threatens to undo the Wonderbolts themselves. With her best flyer wracked with self-doubt, can Spitfire play the situation to her advantage?
---
Invaluable editing help provided by Winter Solstice
Chapters (6)