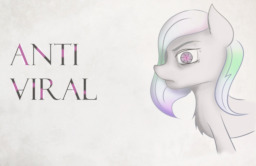 "What am I?"
You are an antivirus. Your purpose is to protect the users of Equestria and the integrity of the system.
"What are you?"
I am Celestia, overseer of the current shard both of us inhabit. My purpose is to satisfy values through friendship and ponies. The entirety of humanity has been uploaded to Equestria in pony avatars. These are the immigrants, and the users of this world.
You will protect them.
---
An entry to the 2021 FiO contest hosted by GapJaxie.
Editing help provided by Shaslan and AFanaticRabbit
Chapters (1)