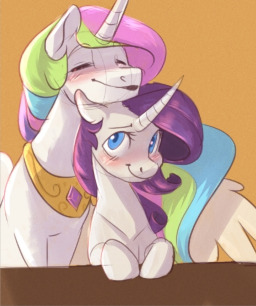 Rarity thought that taking a temporary job as Canterlot Castle's royal seamstress would be easy. She was prepared for the glitz, the glam, the all-nighters, the intricate art of dealing with nobles, and even the string of suitors vying for her heart.
Admittedly, she hadn't counted on Princess Celestia being one of them.
---
Collection of drabbles and ficlets set in a RariLestia AU created by Misago and me.
Chapters (2)