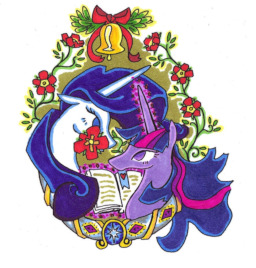 Source
Diplomacy, foreign relations, cultural exchange, all important duties that Twilight needs to learn as a princess. Fortunately, this foray in to the unknown is made much easier when she meets a lovely foreign pony from the French Equestrian Kingdom who's willing to be friends with her.
Now, if only they could actually understand each other.
---
Series of oneshots set in a RariTwi AU based on the prompt, "Rarity and Twilight are princesses from different countries, smitten with each other despite being unable to communicate".

Beautiful cover art by foldawaywings !
Chapters (5)