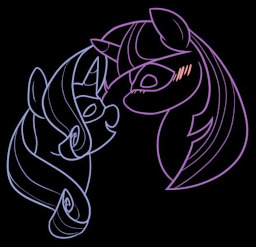 This story is a sequel to The Princess's Gift
---
Twilight takes her duties as Princess Rarity's bodyguard seriously. She will follow her into battle, into long and tiresome meetings, and into the occasional ball.
Unfortunately for her, it's difficult to protect a princess in a sea of costumed ponies when you have no idea which one of them is the princess.
---
Part of the Bodyguard!AU Series, based on Earthsong9405's AU where Twilight is the bodyguard to a "Princess/Queen Rarity". Prior knowledge of the AU is not necessary to read the story.
Chapters (1)