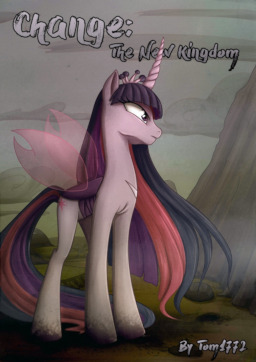 This story is a sequel to Change: Avia
---
It has been forty-five years since Queen Twilight Sparkle first discovered her lineage and claimed her birthright, forty-three years since she became Queen of the Hive. And never has it been harder on her than when a new power in the Undiscovered West makes itself known to the world.
The New Kingdom, another land of ponies. Unicorns dominate The New Kingdom, left behind during the founding of Equestria and ruled by their ruthless monarch. Their threats soon come, and ponies and changelings alike are left in a difficult position. One that may drive the Queen to the brink and destroy the fragile peace between Equestria and the changeling hives forever...
Edited by RC2101_Copey.
Cover Art was designed by Jesuka.
Featured on 05/05/2019.
Chapters (31)