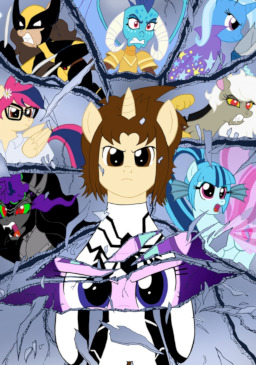 What if things had turned out differently from the original ending of the Spiders and Magic saga?
Following fifteen years after the events of the Spiders and Magic series, Starlight Glimmer unleashes the powers of the Tablet of Order and Chaos along with the forbidden time travel spell from Starswirl the Bearded. Now, Peter must travel across various timelines and alternate realities to locate the missing fragments of the tablet as well as rescue his fellow Avengers.
Featured~ 3/5/2017 - 3/6/2017
*Thanks to Kestrel, Darth Cygnus, Commander Stelios, Regreme, Lord Lycaon, TheGradualGhost, Vandenbz, cosmic flash, Jetfire, Striker1959, CrimsonEyedPrince, and XangelMusic for editing!
Collab with Azu
Chapters (15)