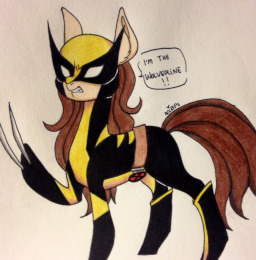 This story is a sequel to What If? - Equestrian Avengers Chronicles: Age of Umbra
---
What if things had turned out differently from the original ending of the Spiders and Magic saga?
Laura Kinney, lastly known as X-23,was cloned from James Howlett, AKA the Wolverine. Somehow, she awakes from stasis in the land of Equestria with no explanation as to how she came to be. Now, she wants answers, and they're tied to an old acquaintance. Prequel to Shattered Dimensions.
Collab with Azu
*Thanks to Commander Stelios, Regreme, Lord Lycaon, and cosmic flash for editing!
Chapters (1)