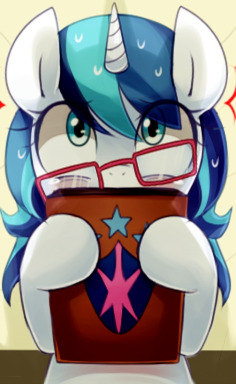 Shining Armor has been living a lie.
Many see him as powerful and brave.
Yet deep inside is a soul who is playful wishing for true freedom.
Coming across a ancient tome, how could he pass up the chance to live as how he always saw himself?
A simple carefree night turns his life upside down, Gleaming Shield wants to live her own life and the pull to break free is becoming too strong.
Can Shining Armor balance a life between two parts of himself?
Or will He and She lose everything?
Cover Art belongs to The talented and wonderful Marenlicious.
-------------------
Made Popular on 7/2/16.
Featured on 4/12/17*6/19/18
Chapters (8)