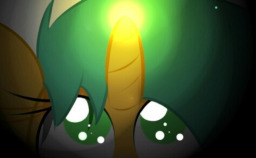 When a directionless young colt makes friends with Sweetie Belle, Ponyville is not prepared for his new transformation towards a happy life. Townies, bullies, spa days, crushes and mistakes galore-- get ready to meet Glitter Shell.
Art and Story Premise from and by Ask Glittershell.. Check out the Tumblr!
This is my take on the series and the character.
---
Made Popular On: 4/18/17.
Chapters (3)