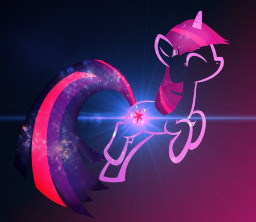 Celestia has been waiting for this night her entire life; Twilight Sparkle has been destined to come for years upon decades upon centuries. But she didn't know to expect her student like this.
She steels herself anyway. She pours some tea, and welcomes Twilight with open hooves.
Then the two of them have a talk.
Chapters (1)