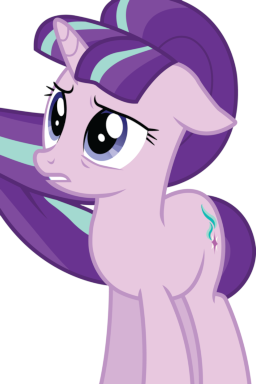 "...we could be stuck doing this for all eternity!" Twilight said.
"That's fine with me!" Starlight responded.
Starlight never thought that Twilight was actually being serious.
What would have happened if Starlight hadn't turned herself over to Twilight? If she rejected friendship, even after being given a chance to come back?
Starlight Glimmer is strong. She always has been. She always will be.
But Twilight wants that to change.
Chapters (1)