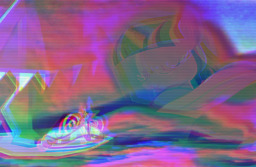 Celestia discovers a lingering trace of Nightmare Moon's soul still lodged in Twilight's mind—a survivor of the lingering effects of the Element's magic.
Faced with the threat of gradually losing her friend to Nightmare Moon's evil influence, Celestia realizes the only way to save Twilight is to let the storm of dark magic take its course all at once.
And yet, as Nightmare Moon's corrupting magic tears away at Twilight's forgiveness and understanding, and Twilight begins dredging up unexpressed doubts once kept controlled, Celestia must face a lifetime of confrontation her student has kept covered.
It is going to be a long night for both alicorns.
(First Place winner of the 10th Bi-Monthly Twilestia is Bestia contest)
Chapters (1)