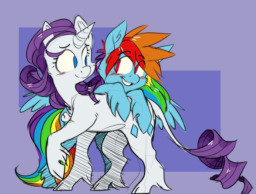 Source
In the single most important night of her life, Rainbow Dash decides she wants to swoop Rarity off her hooves by taking her to the bar, getting cozy, and doing everything she could to impress the unicorn.
In other words, somehow accidentally ordering chocolate milk at a bar, served in the single most embarrassing glass ever.
---
Artwork by 8-Xenon-8 !
Chapters (1)