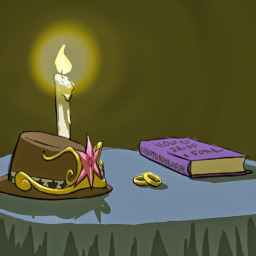 This story is a sequel to The Traveling Tutor and the Diplomats Daughter
---
A simple test with an unexpected result sends Princess Twilight Sparkle's life in an unexpected direction, accelerating a high-speed collision course with the young magic tutor she met and fell in love with just over a year ago. But angry Griffons, arrogant Royals, in-laws and other mighty forces from Canterlot and beyond seek to tear the young lovers apart and enforce their own will upon their future regardless of either Twilight or Green Grass' plans for a life together.
Too bad for them.
Thanks to my editors: Peter, Logan, Featherprop and Tek
Featured on Equestria Daily
Cover Credit to Micah Weltsch at Micahdesigns on Instagram.
Chapters (36)