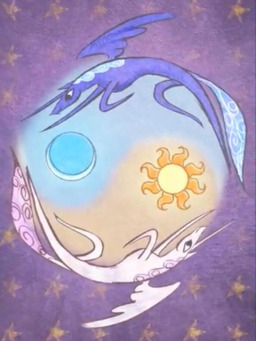 This story is a sequel to To Sleep, Perchance to Dream
---
When Rarity receives a commission from Princess Luna to design a new "Look" for the Night Court, she didn't expect the job to include Luna's own Hoofmaiden and one of her Night Guards for protection. Could Luna have an ulterior motive in sending two big city Nocturne pegasi to small town Ponyville, and would it have anything to do with Celestia's new hybrid rosebush "Cupid's Delight" or Luna's new interest in genetics?
Adventures in fashion, love, and romance that unfold like a kick to the head with the two most hapless Night Pegasi ever to work for Princess Luna.
A stand alone story that can be easily read without the previous appearances of Laminia and Pumpernickel (in chronological order below):
To Sleep, Perchance to Dream
Two Unicorns Walk Into a Village
Genealogy (or the Mating Habits of nocturnes pegasi)
Diplomacy by Other Means
The Empty Crib
I would like to extend my thanks to AlicornPriest, an amazing editor who edited this story while being up to his neck in fanfics and overloaded, AND carrying on a full time college workload in the Real World too.
The source document for this story is stored here if you would like to comment directly on certain spots or point out grammar misteaks/tpypos in my otherwise perfect writing (Ha!). We're glad to have you over and I hope you enjoy yourself.
Chapters (21)