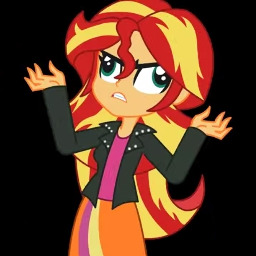 Source
Sunset Shimmer is a girl with problems. For instance, there's the students of Canterlot High getting bewitched by magic from an unknown source. Then there are her attempts to enter a band in the Battle of the Bands, only one of whom can actually play her instrument! Not to mention she still hasn't gotten over her feelings for Flash Sentry. Oh, and let's not forget her massive inferiority complex in regards to Twilight Sparkle. Yeah, like that's not constantly hanging over her.
It's almost more than a girl can take and still keep sane.
Written a week prior to the Rainbow Rocks release. Has nothing to do with the movie... Outside the six or seven things I predicted!
"You're like an American version of Blueshift~" -RainbowBob
Chapters (1)