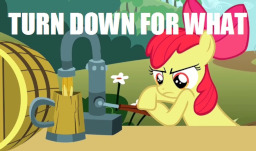 This story is a sequel to Pipsqueak's Day Off
---
Lickety Split has a big day tomorrow, and all he wants is to relax and prepare.
His friends—Dinky Doo, Pipsqueak, Ruby Pinch and Tootsie Flute—have other plans. They feel he should be celebrating. With copious amounts of alcohol, clover, and loud music.
At least his boyfriend, Rumble, is here to help...
Prepare yourselves for the long-awaited sequel to Pipsqueak's Day Off, a terrifying tale of hubris, indulgence, and weird science!
Chapters (3)