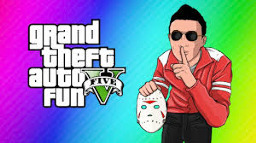 In the city of Los Santos, Vanoss and most of his crew are testing out a new glitch in the latest update, but somehow suprisingly they all end up in Equestria, they're bodies trapped in their GTA V characters and somehow developing otherworldly powers.
Together they must all work together to figure out how they got here and stop an ongoing war from destroying itself.
Not a parody or spoof of anything, but an actual story with a plot an setting and grammatical stuff like that.
The characters in the fic will include Vanoss, H2O Delirious, SilentDroidd, I AM WILDCAT, Lui Calibre, Sark, Daithi De Nogla, Mini Ladd, and Terroriser.
Chapters (11)