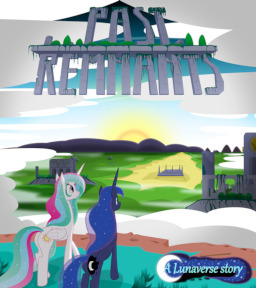 Everypony in Equestria fears Corona, the Tyrant Sun.
But there was a time when the tyrant stood side by side with her sister, in the days far before the founding of Equestria and the elder sister's descent into madness. And when something they found in those early days calls them and Lyra Heartstrings (Element of Loyalty) to a lost city, the alicorn sisters are forced to deal with the shadows of the past.
Some secrets, are better left buried....
A Lunaverse story, set in the Summer of Season 2.
Chapters (7)