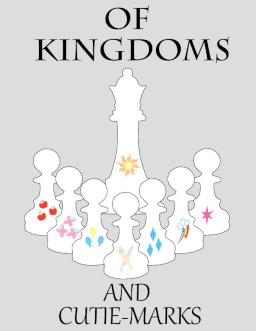 This story is a sequel to A Skitch in Time (Revised)
---
The threat of The Collector has been vanquished, and peace has returned to the land of Equestria. Everything should be back to normal, right?
If only it were that simple.
The nations beyond Equestria's borders now stare at the sister monarchs with suspicion, viewing them as potentially compromised and dangerous; forcing Celestia and Luna to play international politics while they hurry to keep tabs on wards and prisons for dark forces long sealed away.
Meanwhile, the former human, now pony known as Skitch-Sketch struggles to find purpose in her life in Ponyville. Fear of other threats dominate her nightmares, and to make matters worse she will have to face her most deadly foe yet...
A mortgage!
Oh yeah, and her cutie-mark is fading away too.
Chapters (9)