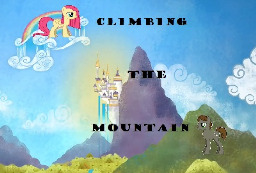 Mounty Max was a simple stallion happy to be he Mayor of the town of Sadlzburg on the northern border of Equestria. It came as quite a surprise when his town was made the capital of the new province of Nulpar and he was ennobled as it's Baron.
These are the adventures of Max and his goat assistant Mrs Grobnar as they try to survive the dangers of the night court of Equestria. On the way Max just might find him self a very special somepony in the form of Duchess Fragrant Posey of Cloudsdale. Together maybe they can return light to the corrupt heart of Equestria's government.
Part of the Lunaverse
An on going story taking place parallel with the first two seasons of the Lunaverse showing events taking place in the Night Court.
Max and Fragrant have previously been introduced in chapters of Longest Night, Everypony
Thanks to all of the Quorum but particularly GrassAndClouds2 and Emeral Bookwise for their comments and suggestions.
Chapters (20)