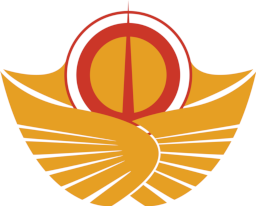 Source
A story set in RainbowDoubleDash's Lunaverse:
For decades the Equestrian Embassy to the Griffon Kingdoms has been a dumping ground for those who lost the great games of Equestrian politics. But now, the political graveyard finds itself on the front lines of the brewing war against the Tyrant Sun as a charismatic agent of Corona calling themselves The Voice of the Sun seeks to turn Equestria's neighbors against it. As part of a plan to both counter the influence of the the Voice and potentially turn the tables on the mad Alicorn, Raindrops and Lyra are sent to the Griffon Kingdoms as official representatives of Princess Luna and Knights of Equestria.
Now cut off from their friends in a strange land with only the rejects and victims of the Night Court to support them, the two Elements find themselves fighting a far different battle than they had been expecting as they try to protect their homeland from a burning tide of treacherous heresy...
(Cover image is Solar Empire Emblam by Emkay-MLP http://emkay-mlp.deviantart.com/art/Solar-Empire-Emblem-291749675)
Chapters (15)