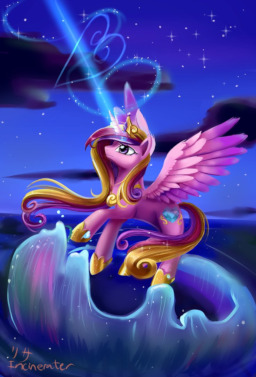 Source
In a bid for the terrible power of the Flashstone Amulet, Corona has released an ancient evil from it's prison and has let it loose upon the capital city of Cavallia, Roam. Princess Cadence is forced to defend her home and her subjects alone against a power that has toppled ancient empires & gods alike.
This fic takes place in the RDDs Lunaverse in early summer.
With thanks to RDD for his advice and special thanks to Housecarl of Clan Drops and Lev the Lurker for their amazing work as editors!
Chapters (3)