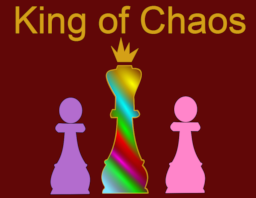 When Discord defeated the Alicorn sisters during the War of Chaos, he declared himself King of All Equestria, banishing Celestia to the Mirrorworld and turning Luna into a shadow. Now, 3000 years later, he rules with the help of his Royal Mage, Twilight Sparkle and Pinkie Pie, his Royal Jester. Together, the trio go on many strange adventures thorugh a world of chaos.
But Twilight holds a secret that could end Discord's rule.
Assuming she can stay sane long enough, that is.
Chapters (3)