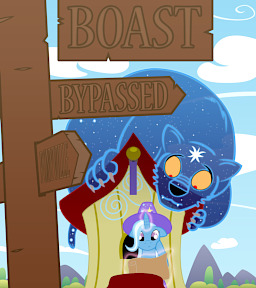 This story is a sequel to Of Kingdoms and Cutie-Marks
---
The Great and Powerful Trixie. Showmare. Illusionist.
Hunted.
With an artifact smuggler trying to kill her over incriminating information she found, she's been forced onto the road and towards the small town of Ponyville, where her destiny will clash with the town's inhabitants.
Including one pony originally from another reality.
A Skitchverse story.
Cover art by GatesMcCloud
Chapters (12)