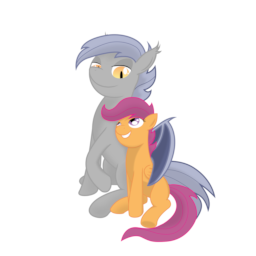 It's rare to see a pegasus with a bat pony for a mother, but Scootaloo wouldn't have it any other way and neither would Night Crescent. But the road to their relationship was hardly an easy one to travel, full of it's own pitfalls.
Follow the story of how Night Crescent came to adopt Scootaloo and what they had to fight to get there.
A Skitchverse story.
Cover art by GatesMcCloud.
Chapters (2)