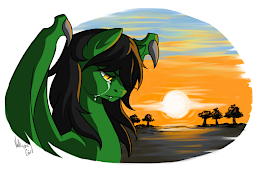 Prequel to The Witching Hour
---
1500 years ago, a kirin named Storm Vine was the unofficial leader of the kirins. Along with her husband Tempest Flame and most of the others, she fought to protect Equestria from any dangers that arose as knights of the realm. When she wasn't doing that, she was spending time with her adopted daughter and friends, which included the archmages of the Sun and Moon, her elder brother, and a delightful, if somewhat eccentric, trickster.
But, this is not the story of her daily life or her exploits as a knight. This is the story of how it all ended. How one of their closest friends turned against them. How they fought against and eventually defeated him. And how his fall brought them down with him.
This is the story of how the kirins disappeared from Equestria.
---
Cover image by Valkyrie-girl
Chapters (4)