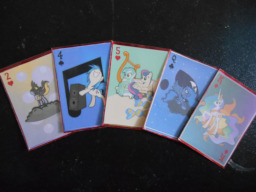 Source
A companion piece to The Witching Hour
---
At the end of a long day, what's better than hanging out with friends? Taking their money of course! In this off-shoot of the main story Midnight and friends come together to talk, eat, and attempt to rob each other of bits.
---
Card images created by domatophobia on DeviantART, then made playable by myself with his permission.
Chapters (11)