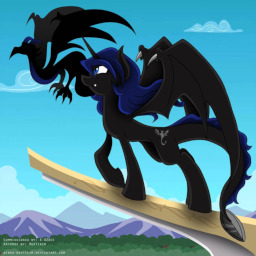 Source
This story is a sequel to The Witching Hour - Chaos is Change
---
Captain Midnight Storm of the Bearer Guard, tasked with protecting the Bearers of the Elements of Harmony, has her hooves full. Between dealing with new recruits, rogue ponies, and the whims of alicorns and her charges, it's enough to make anyone want to get away.
So what will she do when the things she's been looking for come looking for her?
Join Midnight, Sapphire, Squeaks, Windrunner, Honeycomb, and the rest as they make new discoveries, deal with old foes, and embark on a journey that will change everything for not only them, but all of Equestria in part 3 of The Witching Hour!
---
Cover art by Niban-Destikim
Chapters (7)