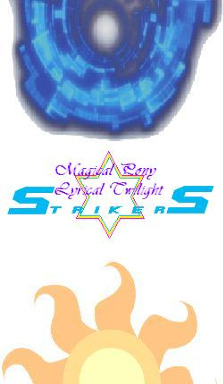 The lost children...
Ten long years have passed since the Book of Darkness Incident. In those ten years, Equestria has come into its own as an allied world with the Time-Space Administration Bureau. Though diplomatic interactions between the two are still rocky, cultural, technological and academic sharing has helped to smooth over the bumpy relations to some degree.
In an attempt to foster better relations between the two worlds, the Bureau has established a special joint training task-force, bringing on some of the brightest and most talented mages in all of Equestria. A group of young humans, ponies, and... others have been selected as candidates for this new, experimental group.
Unfortunately for the humans and ponies of the Resolution Instructional Operations Task Force, things are not all they seem. A new threat is brewing; one that may destroy the fragile peace the Bureau has long sought to maintain... and dredge up secrets of a past long, long forgotten.
---
Thank you to ArtoftheDerp for serving as my pre-reader.
This fic is set after the events of Magical Pony Lyrical Twilight A's. Familiarity with this fic is essential to understanding this story.
Magical Pony Lyrical Twilight by PurpleProse is licensed under a Creative Commons Attribution-NonCommercial-ShareAlike 3.0 Unported License.
Chapters (14)