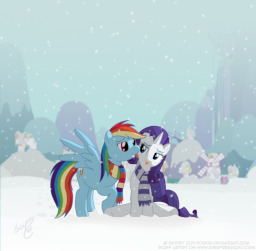 In a small hiccup of insensitivity, Rarity finds out a secret Rainbow Dash hid from everypony she knew, and does so in a way she regrets.
To fix her mistake involves a trade, a fear for a fear.
Rainbow Dash decides to tackle one of these by taking her to a place where few ponies ever go.
To get to that place, they're going to go up.
Prereading and Editing done by HoofBitingActionOverload and Outcast9851
Cover art can be found here
Featured!
Chapters (2)