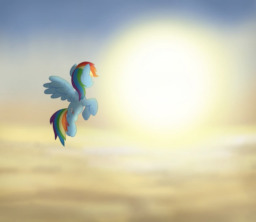 Source
When a freak accident causes Rainbow Dash to lose her trademark defining trait, Twilight worries that it might have taken her spirit, soul, and her love away along with it.
With the help of a friend, maybe there is a way she can help her find it again.
Perhaps a trip to a very special place is in order.
---
Written for Famous Last Words' "Right Back At It Again" 2020 Shipping Competition
Chapters (1)