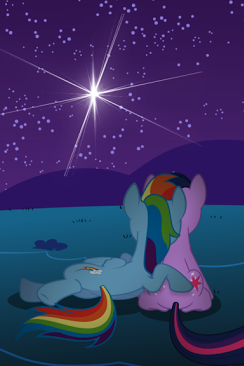 A bout of sickness causes a rainbow maned pegasus to wander over to a friend's place late at night. However, the instant cure she is looking for doesn't exactly exist, and the condition has caused her to rethink a lot of things.
However, could a long term remedy be created between the two under the beautiful starry sky?
Cover art is an image by ~lostzilla, which can be found on deviantart.
Proofreading done by fellow author Sparkbrony
Chapters (1)