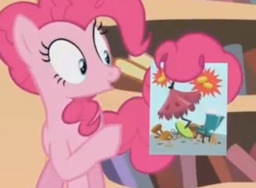 Pinkie gets very excited about patio furniture. A little too excited. Having a whole store full of it is going to push her to her limits. The story of Cadance and Twilight isn't the only interesting thing that happened that day.
A quick and fun one-shot, done on the spur of the moment. Enjoy!
Now with audio reading!
Chapters (1)