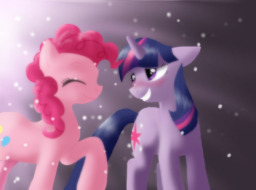 Twilight Sparkle is intent on just finishing this accursed piece if it takes her all day. She will stop at nothing to ensure that she gets this absolutely perfect.
This requires solitude, peace and dedicated focus!
Pinkie decides that's boring and wants to help save Twilight from herself. Hilarity and awkward misunderstandings ensue as an unstoppable force meets an immovable object.
Chapters (1)