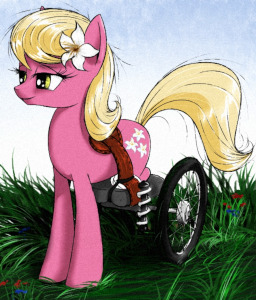 Source
When bad things happen, we get past them and move on. But what if the thing that happens is really bad?
Money Shot tells the tale of the time a terrible tragedy befell his marefriend, Lily, and how she overcame a great loss.
A special story written for Hearts and Hooves Day.
Featured on EQD Mar. 23, 2013
Dramatic reading by Obab Scribbler
[img]http://i.imgur.com/fZr5857.png[/img]
Chapters (1)