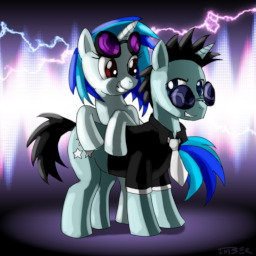 Source
After taking a job at a club in Ponyville, Neon Lights runs into an old acquaintance, Vinyl Scratch. Soon he realizes that, much like Ponyville when he first arrived, there is more to his fellow DJ than meets the eye. As the two grow closer through their work, Neon finds her to be not only a great musician, but a good friend, and maybe even partner.
Cover image by PluckyNinja.
MLP is property of Hasbro.
Any music I put links to is the property of its respective owners.
Chapters (4)