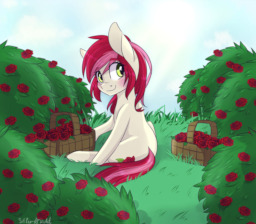 Source
This story is a sequel to Breakfast with Rose
---
Spurred on by a class presentation and an unexpected—but not entirely unwelcome—new day job, I began to more seriously consider how I might fit myself into pony society.
Manual labor provides plenty of time to think, and strips away facades.
I wasn't sure that I was ready for that, but I couldn't put it off forever, either.
Chapters (9)